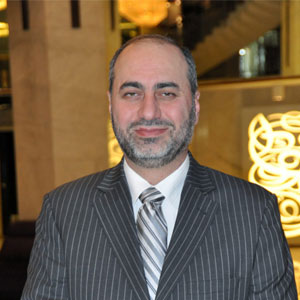 MOHAMAD ALCHAER
Mohamad AlChaer is Syrian Businessman born in Damascus, Syria, in 1963 to a Damascene family. AlChaer's father is famous for mastering accounting and trading. AlChaer was the eldest son of Badreddin AlChaer, and after secondary schooling, he studied at Damascus University in Applied Chemistry where he graduated in 1984. He continued his education and received a master's degree in Chemical engineering from Geneva University in 1989 with scientific cooperation with German company Sasol. AlChaer lived in Syria until 2013; he currently resides in Jordan.
In 1984 AlChaer joined the company of his father Shaer Chemical Group as technical manager. In 1989 AlChaer was appointed as General Manager for Shaer Chemical Group. In the period 1989 – 2004 AlChaer succeeded in developing the company to become one of the leading detergent companies in the Middle East. In 2009 AlChaer with AlBaraka Banking Group established AlBaraka Bank in Syria. In 2010 AlChaer was elected as Chairman-deputy for AlBaraka bank – Syria. In 2013 AlChaer established Sigma Detergents Co & Diamond Overseas Trading Co in Jordan and Sigma Chemicals Co. in Lebanon
Mr. AlChaer serves on several organization boards and had an active supporting role in other organizations such as:
1998- 2013 Syrian Detergents Committee – President.
2001- 2009 Arab Detergents Committee – Regional Representative
2001-2010 Damascus Chamber of Industry: Board Member.
2005 – 2009 Syrian Federation of Industrial Chamber – Board Member
2005 – 2013 Syrian Chemistry Society – President.
2005 – 2013 ESCWA – Consultant.
2005 – 2016 Toumohi High Education Society – Board Member
2006 – 2016 Syrian Management Consultant Association: Board Member
2004 – 2010 Participated in the preparation of the ninth and tenth five-year plan of the Syrian Arab Republic.
2007 – 2011 Member of the Syrian negotiating team in the negotiations of the Syrian-European Association Agreement
2009 – 2011 Member of the Syrian negotiating team in the negotiations of WTO Agreement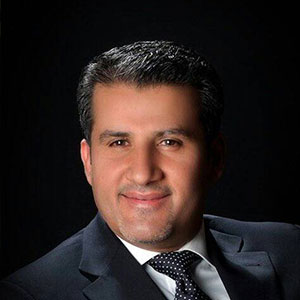 MOHAMAD ALHAMALI
Mr. AlHamali graduated from Damascus University with a degree in Business Administration. He established Yaman, a clothing production company in 1990. In 2000, Mr. AlHamali established Zuha a clothing company producing textiles and clothing for Azzaro the French Couture. In the year 2013 Mr. AlHamali went on to establish Damsy, producing clothing in Cairo and providing employment for 160 Syrians in the diaspora. In 2015, Mr. AlHamali established Alkhomasia, an Egyptian textile company and assumed the role of Chief Executive Officer.
Mr. AlHamali serves on several organization boards and had an active supporting role in other organizations such as:
2008 – a member of the board of Syrian Exports Union
2009 – president of the exports committee in the Damascus Chamber of Commerce
2010 – Chairman of the board for the Syrian Exporters Union.
2015 – Co-founder of Wattan for the cultural and social development of Syrians in Egypt.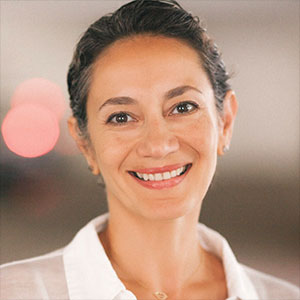 RAMA CHAKAKI
Rama applies 25 years of technical and communications experience to her passion: social development for Arab Youth. She runs VIP.fund with her co-founder Brian David, a venture philanthropy fund investing in youth programs and technology startups. In addition to running the VIP.fund, Rama is a principal with Turn8, a Tech Venture Capital Fund.
Prior to the VIP.fund Rama ran Baraka Ventures, investing in a portfolio of social impact and tech startups. Among the portfolio were BarakaBits, the first Middle East social publisher and news media focused on a positive narrative from the Middle East and Baraka Advisors, a communications agency managing PR for causes in the Middle East.
Prior to her work in the UAE, in 2000 Rama co-founded a startup that received $60,000 in funding to buildout data-centers. Prior to that Rama served as a director of product development at Cable and Wireless serving fortune 100 clients.
Rama served on the board of TechWadi, PCRF, PACES, The Impact HUB – UAE, Challenge to Change and Nakhweh. She advises other non-profits and social-impact businesses. She's a founding member of Arab Women in Computing and the first regional Women Angel investment Network – WAIN. She currently serves on the board of the Syrian International Business Association.
Rama was featured in Forbes Middle East and Arab Women Rising, a Wharton School of Business Publication. She holds a bachelor's degree in Computer Engineering and a Master's in Engineering Management from George Washington University.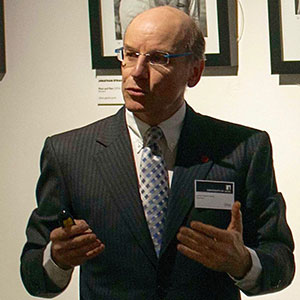 SAMER M. CHAMSI-PASHA
Mr Chamsi-Pasha joined his family's Textile Industry in 1981 upon earning his Mechanical & Aerospace Engineering BS degree from the University of Pittsburgh. While at Pitt in 1979, he was awarded the Outstanding Achievement Award given annually to the highest achieving student in the School of Engineering. He continued his education in 1983-1985 graduating from the London Business School MBA program.
At Hield Bros, the textile manufacturing company, he spearheaded the company's downstream expansion into Men's fashion retail with the opening of stores in London, Kuwait, Riyadh, Osaka, and Chongqing in China.
In 2004, he also established Hield's subsidiary in China which he still manages today as well as the worldwide retail side of the business.
Previously, Samer had served on the London Chamber of Commerce and Industry Council (1991-1994) leading at the time several trade missions, as well as being elected as Vice President of the Syrian Arab Association in the UK (1994-1996), the main Syrian Expat Community representative body in the UK.
Currently Samer serves as Vice President of International Humanitarian Relief (www.ihrelief.org) at its HQ in Vienna and travels extensively both for work and charitable causes. He speaks Arabic, English and French fluently and has basic knowledge of Spanish. For leisure, Samer plays soccer, skis, scuba dives and rides Harley motorbikes.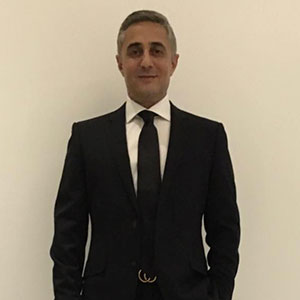 SAMER CHARANI
Mr. Charani studied Law at the University of Lebanon and in 2014 completed his Master's of International Business Administration.
Mr. Charani's experience spans various sectors and company development stages. He has started and supported many new ideas to grow and flourish into large businesses. His understanding of the requirements to make a startup company succeed through funding cycles enabled him to grow AccuMed practice management from an idea into a thriving business values at over 60 million AED.
Mr. Charani maintained a formidable track record managing and growing companies. As vice president of International Community Marketing he grew the company to over 700 employees and revenue exceeding $300 million. Previously, Mr. Charani served as a President of NetOne USA, raising capital to open new markets. He negotiated acquisitions and expanded the brand enabling the company to operate in new global markets including Canada, Australia Egypt and Costa Rica making NetOne one of the largest ethnic telecommunication companies in the USA.
Mr. Charani became an expert in setting up strategies for businesses wanting to expand into new markets, diversify their business and grow while managing their risk. As a founding partner of Accumed Practice Management, his firm provided consultin and management services for the medical facilities within the United Arab Emirates and gulf regions.
Mr. Charani recently has had a key role in enabling Blueshield Investment Company to become an incubator for over 50 companies worldwide. He is also a member of the Young Presidents Organization (YPO) that has allowed him the opportunity to build many business-to-business relationships.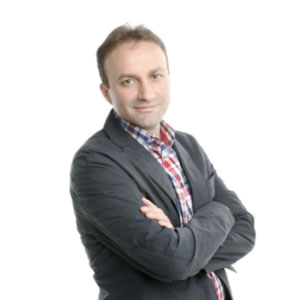 MUMTAZ DAABOUL
Mumtaz is currently the CEO of Orbit Aluminum Industries, a company based in Aqaba specialized in the production of High Quality Coated Aluminum Coils and Industrial Coatings for Architectural and industrial applications.
Mumtaz has over 18 years of industrial management experience holding several positions within Daaboul industrial Group, he served as the Managing Director of Madar Coil Coating, Prior to that he spent four years working for Madar Aluminum Extrusion in a variety of positions starting as process engineer, project manager, and Assistant General Manager.
Mumtaz received his Masters of Business Administration Degree in family business from Kennesaw State University, prior to that he received his Bachelors of science degree in Industrial Engineering from State University of New York, Institute of Technology.
Mumtaz served on several nonprofit organization boards and had an active supporting role in other organizations such as:
Vice president and Regional office president of Arab federation for Paint producers
Arab Federation for Engineering Industries
Board Member and Treasurer of Syrian Italian Business Council
Member of Syrian Canadian Business Association
Member of Syrian Young Entrepreneurs association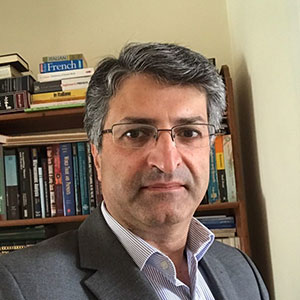 NASSER YOUSSEF
Nasser Youssef received a degree in Business Management from the University of Damascus in 1992. He earned a degree in Financial Economics with honors from University of London in 1999.
Nasser worked in British banks and financial institutions for 12 years before he started his own finance and investment consultancy business in 2008. He has extensive experience in commercial and private banking, trade finance, and trading financial instruments including FX and derivatives. Nasser appears regularly on several news channels to comment on the financial market.
Nasser is very active in NGOs and charities. He is a board member of the Syrian Arab Association in the U.K. Established in 1991 which includes 400 members and Served as Member of the Executive Committee of The Arab Club of Britain 2005-2009.
Nasser helped establish the Local Welcome, Charity organization based in the UK and has active presence in Germany and several European Countries. Local Welcome aims to connect refugees to help them resettle and restart their career and education in their host countries. Furthermore, Nasser is the advisor to the board at Mosaic Initiative.
Nasser is the Deputy Head teacher at The Syrian Community School in London, a school that teaches the Arabic language on Saturdays .
Nasser is a member of the British Bankers association. He is non-executive Director at Innovative Technology And Science Ltd, Cambridge U.K.

SIBA.world is secure.
256-bit SSL encryption is protecting all of your digital transactions.